For ten days, starting April 9th, 2019, we are exploring the mountains and deserts of Southern Arizona, camping with our Boulder friends who have much experience here.
Note to readers— this blog has a number of galleries of photos. Photos will move one to another IF YOUR MOUSE IS NOT POSITIONED ON THE PHOTOS. You can stop the motion by putting your mouse ON a photo.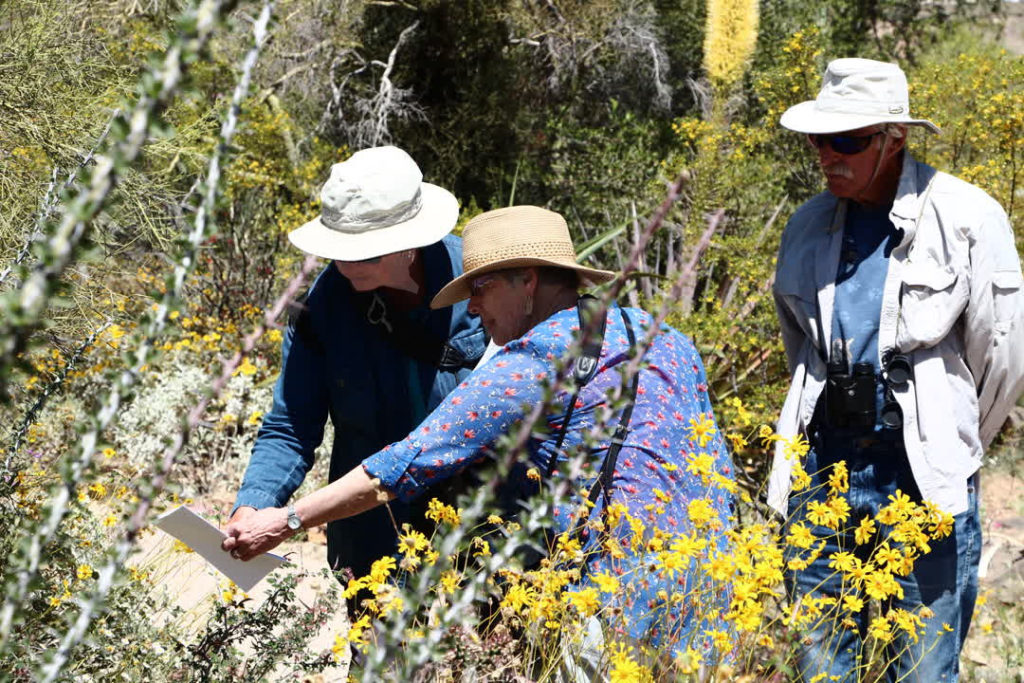 Our adventure starts at the Arizona Sonoran Desert Museum, just west and over a mountain, from Tucson. This museum is a unique combination of zoo, botanical garden, art gallery, natural history museum, and aquarium. It took us two full days to take its measure. This is a large, mostly outdoor living museum. Think of it as a botanic garden with so many cactus and cactus-like plants now in their period of spring blooming.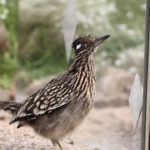 Think of it as a zoo with coyotes, javelinas, snakes (rattle and otherwise), Gila monsters, road runners, and raptors that are free to fly around. However, these latter birds almost always decide that home is where they really want to be after a morning period of soaring and zooming around to quickly eat bits and pieces that (sort-of-camouflaged) zoo workers place on random tree branches.
We stood with a group of a hundred or so visitors to watch various raptors fly free above us, and then swooping in close to our heads to eat little parts of mice that various trainers placed on desert branches.

e
The Arizona Sonoran Desert Museum also has a small art gallery which featured 'feather art' on the day we were there. The artist used surgical tools to cut tiny cutouts from feathers and then arranged the feathers into various patterns. And, we throw in an arty javelina for good measure…..
Finally, before we head off to the various wild canyons to see some of this flora and fauna in the wilds of southeastern Arizona, we peek at the museum's small aquarium. It showcases both freshwater and saltwater species of the region, from Tucson down through the Sea of Cortez.
With two days of introduction to these ecosystems, we are now off to roam the canyons and search for wild nature!